September 2017
Rhombus Press recently screened Paris, Texas directed by Wim Wenders in 1984. This screening was an homage to Sam Shepard who wrote the story, and Harry Dean Stanton who starred in the film. Both legendary men passed away this year.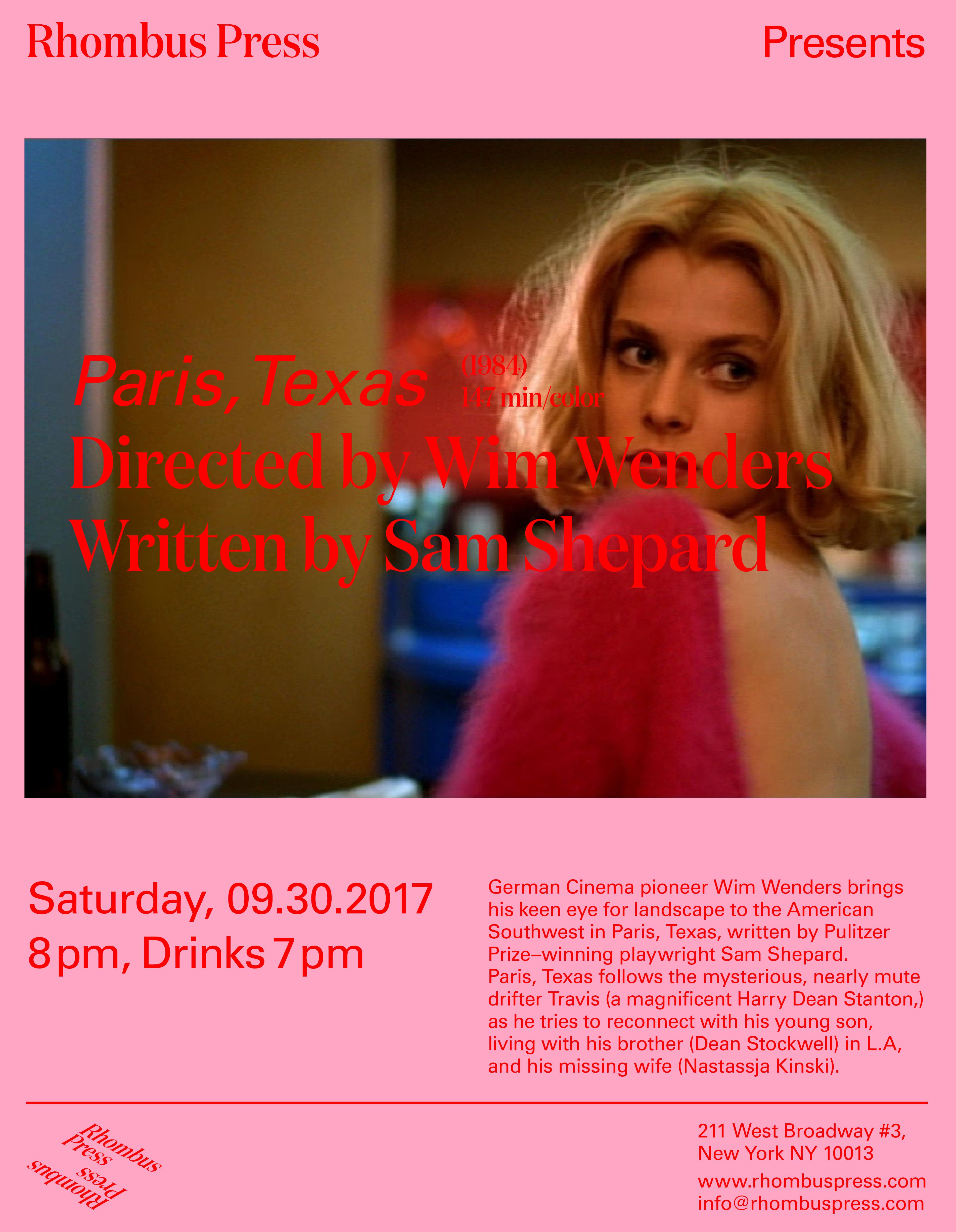 Fall 2017
Upcoming Projects:
Rhombus Press in collaboration with Dr. Farzaneh Milani will be printing an English translation of iconic Iranian poet Forough Farrokhzad's first book of poems titled Captive, with its original introduction as well as a manifesto written by Farrokhzad that was never reprinted in subsequent editions. This book was first printed in Farsi (Asir) in Iran in 1955.  A facsimile of the rare first edition, first printing of Captive from 1955 will also be included. 
April 2017
Rhombus Press had its first Film Screening in April 2017 in New York City.  In homage to the once gritty streets of downtown Manhattan where Rhombus Press is today located, we screened News From Home directed and filmed by Chantal Akerman in 1976.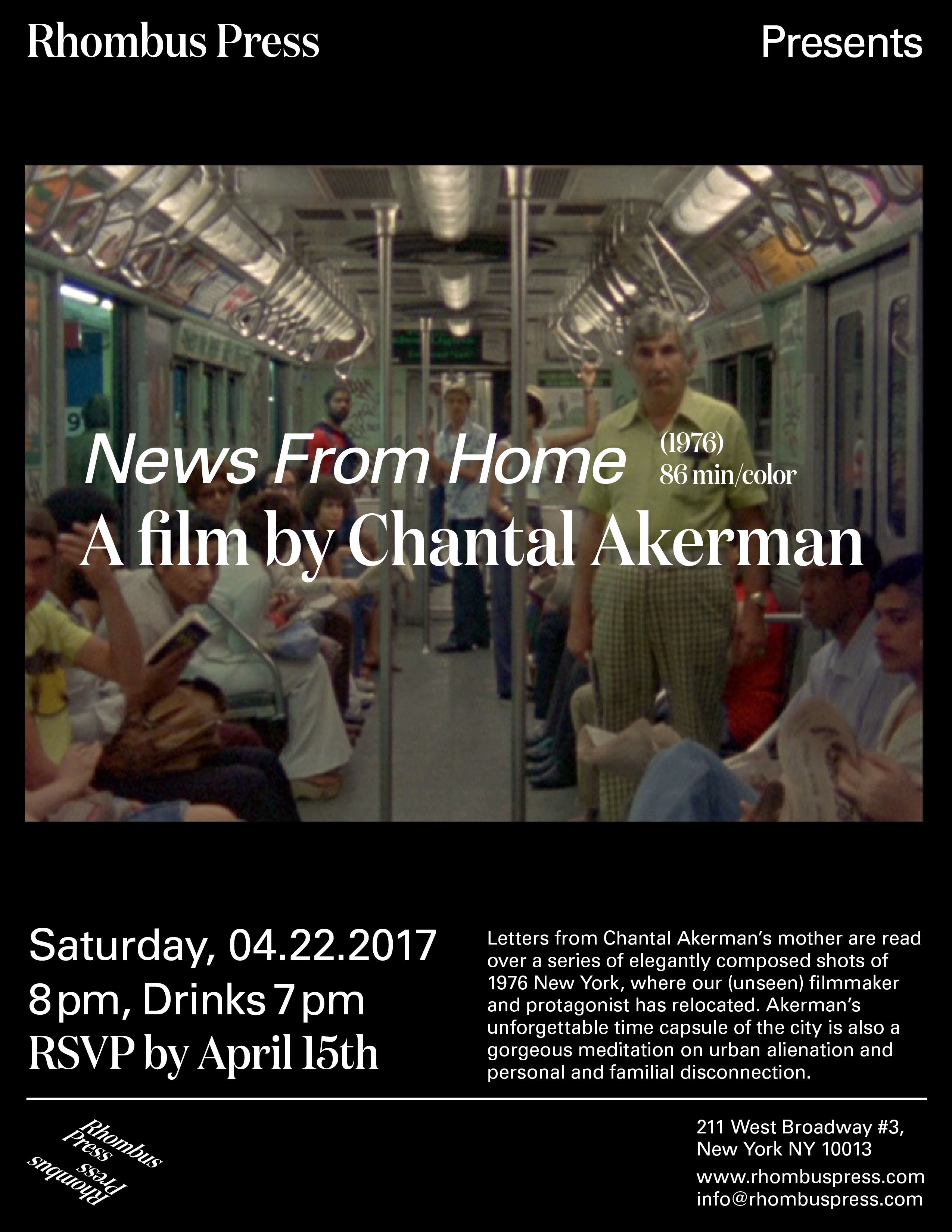 September 2016
Rhombus Press collaborated with Austrian artist Florian Pumhosl for its first publication No One's Voice. This Demy Octavo book was printed in Vienna in September 2016. As well as ten color plates of Pumhosl's plaster reliefs there is also a text by Karel Cisar. The reliefs were first exhibited at Miguel Abreu Gallery in New York City in September 2016. The exhibition was also titled No One's Voice.